Integrate all your media and marketing data sources
As digital marketing becomes more complex, the number of data sources, metrics and KPIs grows. Every channel and every tool brings new data points. As your reporting data grows, it becomes more difficult to analyse and optimise. Most companies already fail at integrating the data or work with "DIY solutions" in Excel or self-made databases.
Intelligence Qube provides APIs to all relevant data sources for your campaigns – e.g. for ad serving, programmatic, analytics or attribution. If no interfaces are provided by the provider, Intelligence Qube works with smart workarounds – everything to integrate your data seamlessly.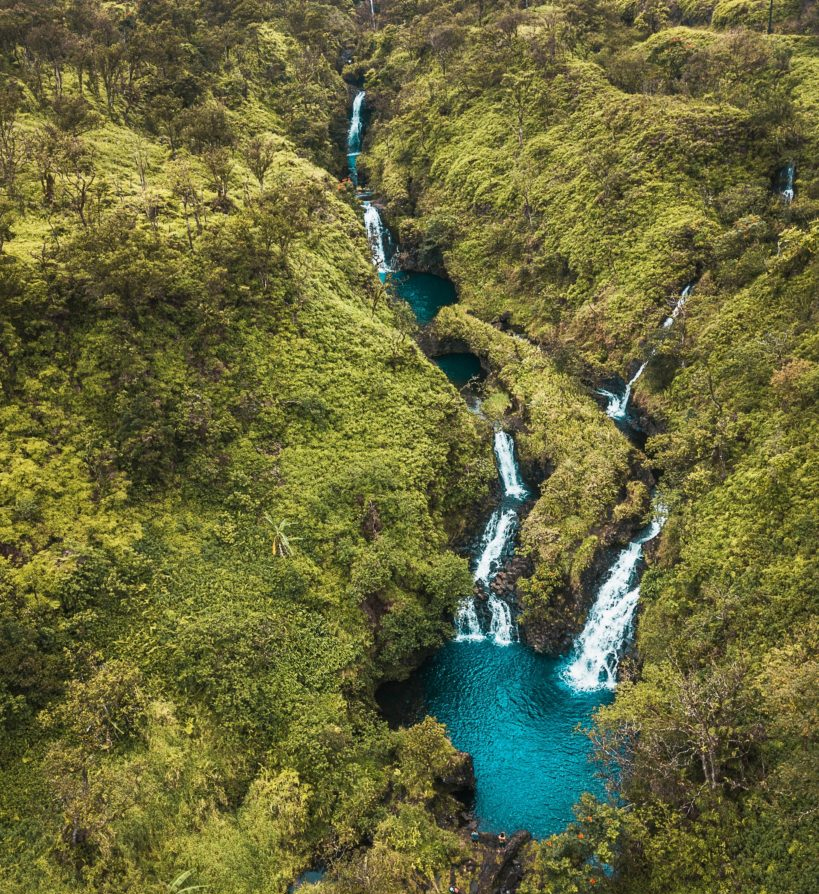 Data Integration and Intelligence

Automatic data collector
Intelligence Qube collects, aggregates and normalises data from all advertising media, marketing and tracking systems.

Everything in one place
All data from paid media, walled gardens and tracking systems in one place, fully integrated in Media Desk – analysis and optimisation without manual integration processes.

Ready for BI
Export your data to any other (BI) system. Ready for machine learning, modelling and auditing.
Input from anywhere – harmonize – output to anything.
Intelligence Qube has APIs to common digital marketing platforms and services so that data can be retrieved automatically. The imported data is harmonised and, if necessary, corrected and linked so that a uniform basis is created across all data sources used. If Media Desk is used as planning tool, a master structure is also automatically defined. Optionally, the data can be transferred to the client's own BI systems or analysed in the Intelligence Qube dashboard.
Intelligence Qube has an integrated data connector to Google Looker Studio. Find out more here!
Unique Features

Integrations with all marketing and advertising platforms
IQ collects marketing, tracking and advertising data from all major market participants.

Automatic aggregation



IQ harmonises and aggregates your data based on defined rules. You can change these freely.

Automatic white label reports


Automate regular reports and design them in your company CI.

Visualise your data in any system


With IQ you can visualise your data wherever you want. Use IQ's dashboards and reports or your preferred BI system.

Custom metrics without coding
Define your own KPIs that can be used for both analyses and reports – without programming knowledge.

Rights and roles concept


Define access rights in clear hierarchy levels and also give your customers access to all relevant data.

World-class customer support
Highly competent support from our team in Düsseldorf – direct and without detours.

Currency conversion


IQ automatically converts all your expense and analysis data into your currency so that they can be easily compared and totalled.
Benefits at a glance
Hassle-free data collection and transformation across all data sources without manual intervention or programming skills
Quick and easy data analysis, drilldowns and quick wins without Excel
Automated reports save many hours
Data sovereignty: all platform data is in your own data tank
Transparency: Integration and harmonisation make all channels comparable
Customisable: Individual data sources can be integrated effortlessly
Seamless integration with Media Desk
Scalable, platform-independent cloud solution
White label capable
Clients and Partners
1&1 + Rewe

OMG + VF


C&A + add2


salesforce + adform


google analytics + insta


flashtalking + google mp


LM + msw


meetrics + amazonads


sprinkl + twitter


sap + aprimo


adition + adobe


Google Ads + Looker Studio


LinkedIn + Meta


dbcfm + adclear


zemanta + zulu5


audienceproject + hawk


microsoft ads + exatag


What our customers say
Slide

"The development partnership with Digital Control has allowed us to extremely streamline our processes while further minimising errors. Our customers appreciate the high level of transparency and agility that Media Desk enables."
Slide

"In my work as a digital consultant, I have become acquainted with many agency processes. There is often a lack of efficiency and interconnected processes. Digital Control's solutions allow agencies to reduce these inefficiencies and drive digitalisation."
Slide

"Automation, transparency and control are critical success factors in an in-house process. Thanks to Media Desk by Digital Control, we can initiate, monitor, analyse, control and manage the entire paid media value chain."
Team Leader Digital Communication & Technology Vodafone GmbH