Power your campaigns yourself.
In-house advertising and media is the order of the day – meaning the complete planning and execution process of advertising campaigns. A long time intransparent paid media market and hidden remuneration models accelerate the trend. The search for the best agency and regular pitches now cost so much time and energy that it makes sense to conduct campaigns in-house.
The integration of media campaigns into the own value chain also brings further advantages such as data sovereignty, consistency in the people involved and sometimes enormous cost savings.
In-housing may not be child's play – but with the right tech stack and partner at your side, it is a real option for advertisers. With the Campaign Management Platform and our in-house consulting, we put you on the horse – and keep the reins as long as you want.
How complex is In-housing really?
Establishing your own media-marketing ecosystem costs resources, but in the medium to long term, this will more than pay for itself.
The way to your own setup is not trivial, especially if the tasks have been taken over by agencies so far and first have to be learned internally. A structured process with experienced partners at your side is indispensable, as is the establishment of a technology setup that works smoothly – this requires a leading system.
We help you not only with technology – but also through the entire process. From the business case to recruiting, training, media negotiations and finally the launch of the first campaign, we are at your side.
You are not alone – if you wish.
We help you to bring your entire paid media ecosystem in-house and integrate the entire value chain. To do this, we not only provide our Campaign Management Platform as the leading system, but guide you step by step through the entire process – until your setup flies. And beyond if you wish.
Our team with many years of agency and media experience not only knows the processes and technologies first hand, but also the right people – our network of senior advisors at top management level will advise you and our media marketing experts will train your team until they are ready for the market.
After a successful setup, we don't leave you alone, but plan and execute the first campaigns together – so that we can hand over the steering wheel to you promptly. And if you are ever short of resources, you can always call on our pool of experts.
Alternatively, a partially in-house model is also a common, in which particularly complex channels remain with your agency – but all parties work within your Campaign Management Platform.
The process of in-housing
KICKOFF
Project start, role allocation
ANALYSIS: RESOURCES & PROCESSES
Which processes already exist? Can we build on them?
How is your team structured?
BUSINESS PLANNING
What does the overall model look like? What budgets are needed?
CONCEPT: TECH, HR, ANALYTICS
What does your optimal tech stack look like?
How many FTEs do we require? What about Analytics Skills?
ADTECH AND MARTECH
Besides our Campaign Management Platform, we
help you to establish your data and tech stack.
RECRUITING
With our network, we help you find the right people.
TRAINING
Together we make the team fit for the market and technology.
GO – YOUR FIRST CAMPAIGNS
We accompany you as long as necessary and as short as possible.
One of the leading systems for your in-house campaigns: Campaign Management Platform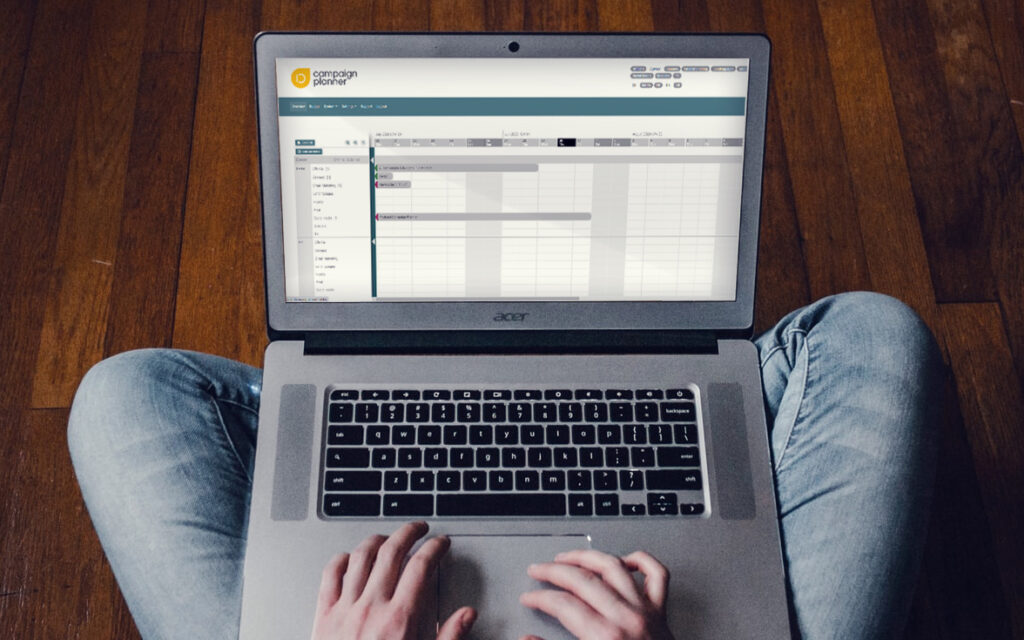 Campaign Planner is a strategic planning tool across different teams, countries, and channels. Bring all levels of your marketing together – from the board of directors to your trainees.
Media Desk enables the planning and execution of the entire media world: Digital IO, Programmatic and Classic in one tool. Media planners are supported in their decision-making through machine learning. Redundant activities are eliminated.
Intelligence Qube collects, aggregates and normalizes data from all advertising media, marketing and tracking systems to analyze and optimize planned campaigns, as data integration and insights are the basis of all machine learning and modelling.
Benefits at a glance
Risk-free in-housing as a structured process with an experienced team
Full integration of the entire value chain
Your own paid media ecosystem in-house. Your own data.
Smooth collaboration, no e-mails, no Excel
Automation of most monkey jobs in execution and reporting
Everything in one place: All prices, KPIs and budgets in your system
Our team of experts accompanies you through the entire in-housing process
We open our network for you and access the most experienced industry experts.
Backup HR pool when things get tight