Stay on top of your campaigns – always and everywhere.
The number of marketing campaigns is often huge. Where several stakeholders are involved, there is a lack of transparency about ongoing campaigns and budgets.
Plan all your marketing campaigns and budgets across different channels, teams, brands and regions. Bring all your marketing stakeholders together: from the board of directors to trainees – including your agencies and freelancers. All briefings, assets and campaign details (timings, channels, budgets, etc.) in one place, available at any time – no more Excel and spreadsheet transfers.
With Campaign Planner you always have a holistic view of all your campaigns with a clear visualisation. No more searching in Excel data and finally a clear versioning logic. Manage your campaigns in different countries with different teams and brands in one central location. Every timing and every channel is clearly displayed.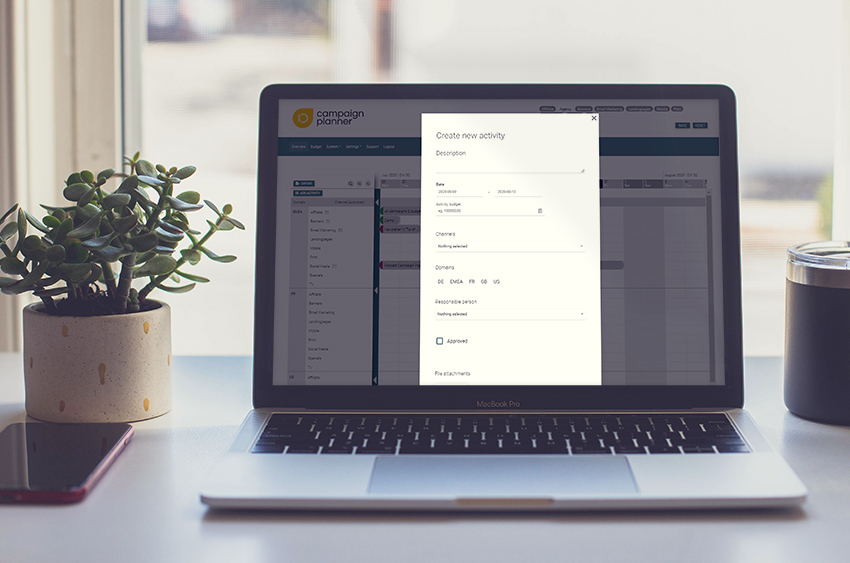 Benefits at a glance
All stakeholders on one platform
Everybody stays always up to date
More time through less coordination and correction loops
Super Easy to use – without any "learning time"
Live overview of all campaigns and budgets
No more stiching and eMailing Excel flowcharts
Smoothly delegate and track tasks and briefings
Clear rights and roles system
Direct link to Media Desk and Intelligence Qube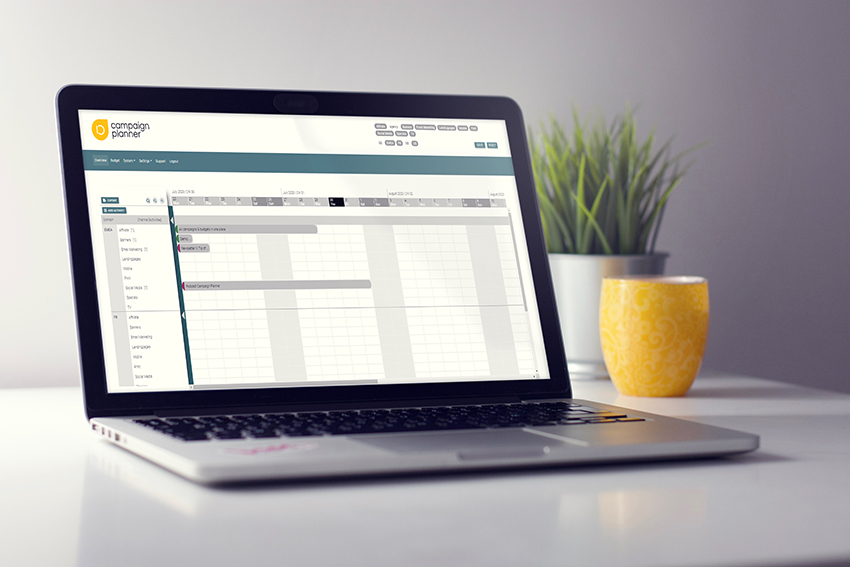 Easy collaboration.
With clear responsibilities.
The coordination between different teams, campaigns and brands often causes enormous frictional losses and chaos.
Coordinate your marketing campaigns between different internal teams as well as external agencies and freelancers. Define responsibilities and timings with a simple rights and roles concept. Budget limits are always in view and with one click you can transfer briefings and budget data to Media Desk – for operational media planning and activation.
Get started:
Register now for Campaign Planner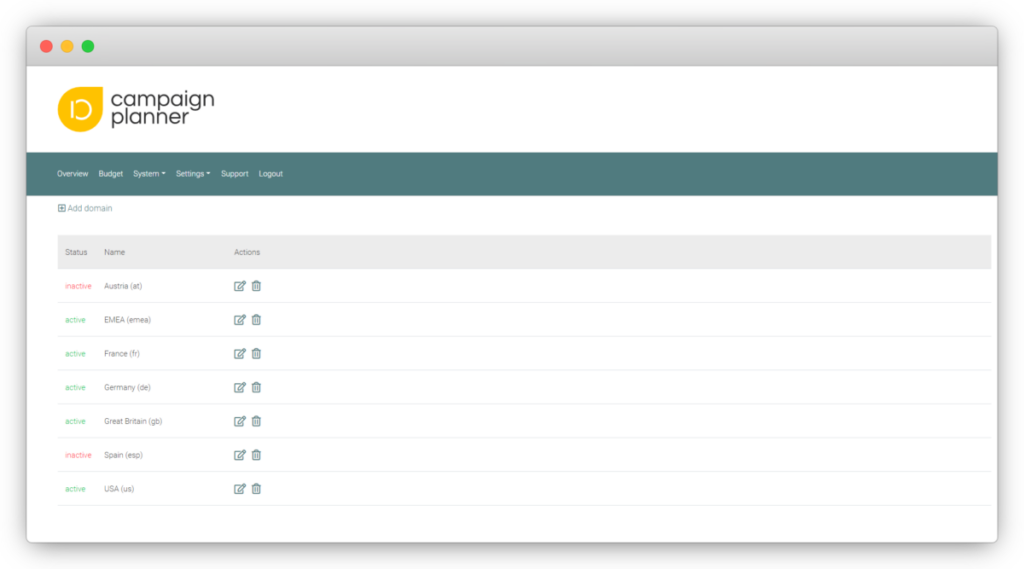 Getting things done. In no time.
Do you have constantly changing schedules and budgets and then paste them into Excel in ever new overall plans?
Campaign Planner makes these processes superfluous because all stakeholders work on the same platform and are always up to date. This saves our users several hours a week in planning and executing campaigns. Optimised processes at every stage ensure efficiency, as campaigns are executed faster and with fewer correction loops. Push briefings directly to your agency or media desk without the need to send time-consuming e-mails with attachments.
Pricing Campaign Planner
Perfectly coordinated and personalised plans for your team
Basic
Free of charge
€0
12 MONTHS MAX
FOR WHOM?
For individuals, who want to optimise their campaign planning
CORE FEATURES
✓ Campaign Flow View
✓ Easy budget planning
✓ No more Excel
✓ All briefings & assets centralized
Premium
Only
€9
USER & MONTH
FOR WHOM?
For teams, who want to be up to date at all times
CORE FEATURES
✓ Campaign Flow View
✓ Easy budget planning
✓ No more Excel
✓ All briefings & assets centralized
✓ Cooperation of all marketers
✓ Transparency in accountability
ENTERPRISE: FROM 10 USERS
The costs depend on your individual wishes. We will be happy to advise you personally.
FOR WHOM?
Advertisers and agencies who need to plan and budget campaigns more effectively
CORE FEATURES
✓ Campaign Flow View
✓ Easy budget planning
✓ No more Excel
✓ All briefings & assets centralized
✓ Cooperation of all marketers
✓ Transparency in accountability
✓ Priority support
✓ Online live training courses
Partners and interfaces
Slide


Slide


Slide


Slide


Slide


Slide

Slide


Slide

Slide